Residential Estates
The Mount Malarayat Residential Estates is a first-class residential subdivision within a world-class golf course resort, the Mount Malarayat Golf & Country Club.
The Residential Estates is only an hour-and-a-half drive from Metro Manila, and a short hop from the many malls, schools and churches of Lipa city proper – near all the conveniences of modern living, yet far enough from the noise, pollution, traffic and overcrowding.
– Two (2) landscaped entrances
– Tree-lined wide concrete roads with concrete sidewalks
– Landscaped open spaces
– Concrete curbs and gutters
– Concrete perimeter fence
– Centralized water distribution system and elevated water tank
– Underground drainage system
– Overhead electrical distribution system
– Street lighting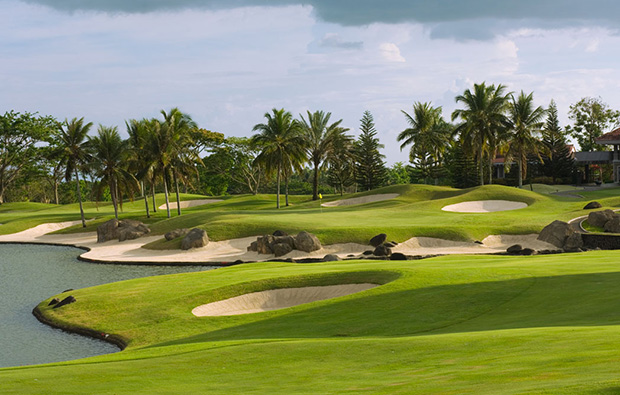 Great times await you and your family at the Mount Malarayat Golf & Country Club and Residential Estates. There is something for everyone in this resort community. From hotel accommodations… to week-long vacation ownership options. From contemporary resort condominium units… to expensive vacation homes. Whether you are only there for the weekend for a short break, or longer to make the most of your retirement, you an do so many things: Shall it be the golf course with friends in the morning? The country club with the kids in the afternoon? A quiet dinner at a restaurant with your wife? Of course, you can also opt to do nothing at all: Just enjoy the wind in your hair, and gaze out into the evergreen mountains. Whatever your choice, this is how life is meant to to be lived: At your own pace. In the bosom of your friends and family. In your own home and neighborhood.
RE-CREATIONAL ACTIVITIES
 Golf Club

 The golf club houses   

 exclusive men's &

 women's locker rooms

 equipped with showers…

 Amir Spa

 Ideally located near the

 finishing hole, the Amir Spa…

 Sports Pavilions

 Take your pick of
sporting distractions!

 There are covered 

 courts for basketball…

 Sand Trap Lounge

 A golfer's lounge with an 

 expansive view of the

 golf course…

 Club Hotel

 Live the country club

 lifestyle to the fullest…

 Swimming Pool Complex

 The swimming pool

 complex includes a

 children's pool…

 Driving Range

 The driving range is

 unique, because it is

 contoured…

 Jose P. Laurel Hall

 Named after the famous

 Batangueño who served

 as President of the

 Philippines…

 Children's Pavilion

 While the adults are at

 play, the children can be

 entertained at the

 children's pavilion…

 Putting Greens

 Ideal for the golfer who

 wants to practice his

 putt…

 Activity Center

 Great for large activities

 like corporate

 conventions, product

 launches or concerts…

 Fishing Lake

 A sprawling man-made

 lake well stocked with

 tilapia…

 Locker Rooms

 The exclusive men's and

 women's locker rooms

 come equipped with 

 showers…

 Water Garden Patio

 It is located right smack at the

 middle of the fishing lake…

 Country Club

 Envisioned as a family-

 oriented leisure and

 recreation center…

 Golf Course

 Play on a 27-hole all-

 weather championship

 golf course designed

 by the world-renowned J.

 Michael Poellet Design

 Group…

 Helipad

 Nothing swirls up to a
grander entrance at an
exclusive golf club than
dropping from the
heavens…